Snoo Smart Sleeper Repair in Sydney, Australia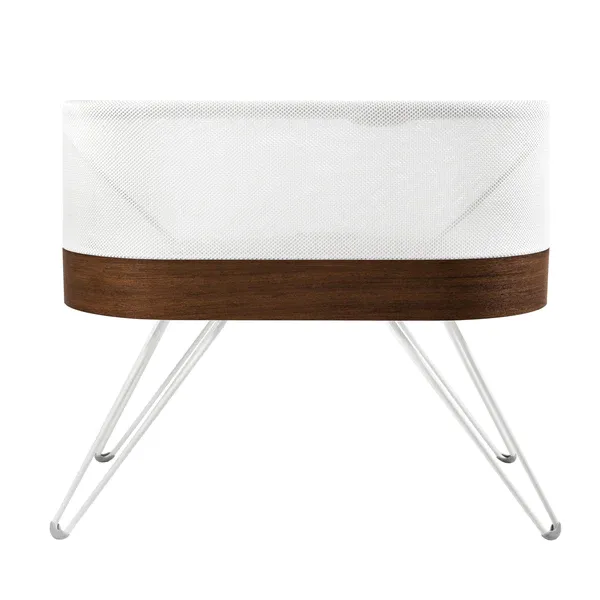 The Snoo is a fancy baby bassinet, that rocks babies to sleep, with motors that respond to baby's stirring by rocking the more. It's neat, although expensive. Unfortunately, the moving parts fail, and, shamefully, the manufacturer doesn't offer repairs, and encourages you to buy a new device instead.
To save money, we bought a third-hand Snoo online. It worked great, but just three weeks in, the motor started making grinding noises, and a few days later stopped moving altogether.
I was really worried, as our newborn was used to rocking to sleep. I searched for [Snoo Repair Sydney] and nothing came up. My options were pretty awful:
Replace it. Should I pay $2000 new to get a warranty? Or $900 second-hand and risk it breaking again? Either way: ouch.
Try to repair it myself: watch long YouTube videos and do multiple trips to Bunnings to get the right parts (all the while trying to take care of a newborn and fighting sleep deprivation). I would probably fail at this.
My partner (being much smarter than me) jumped on social media and found Ashleigh, aka "The Snoo Lady".
The very next day, Ashleigh visited us in our home, with a huge collection of Snoo parts (well beyond what I'd be able to source), and stripped, repaired, dusted, and thoroughly cleaned our bassinet. Unsurprisingly, the O-rings had failed (they crumbled to dust as she removed them). Ashleigh not only replaced the broken O-rings, but replaced all the other worn parts. She'd done this a lot of times before and did it very quickly.
I was very impressed. I'd strongly recommend her to anyone staring at a broken Snoo. She does a much more thorough job than you'll probably do yourself, will save you precious newborn time, and her repair price was extremely reasonable – if anything, I think she should raise her prices.
I'm writing this post because, today, when I Google for [Snoo Repair Sydney], nothing useful comes up. I didn't get any discount or anything for writing this recommendation. It's a disgrace that Snoo's manufacturer sells expensive devices with these known failure modes but doesn't offer repair. I hope this can help other parents can find repair help, and keep their devices out of landfill.