Hamilton gets heavy fog at night time.
It plays with the lights at the university, turning downward-facing lamps into bright cones of light, turning spherical lights into ambient glowing orange, and turning groups of streetlights into aurora.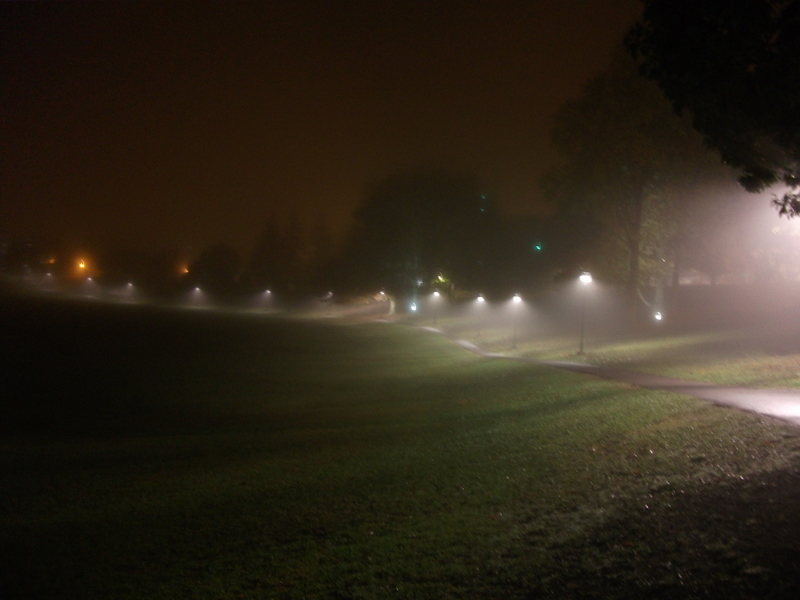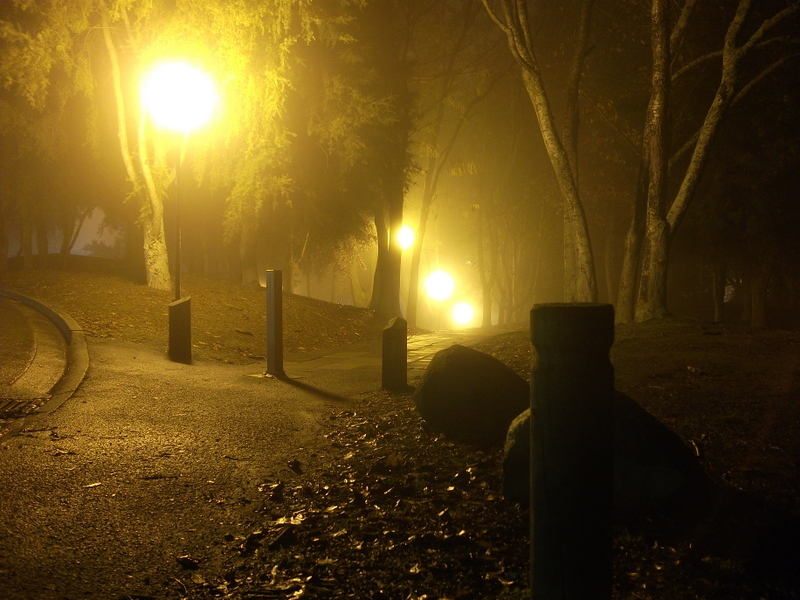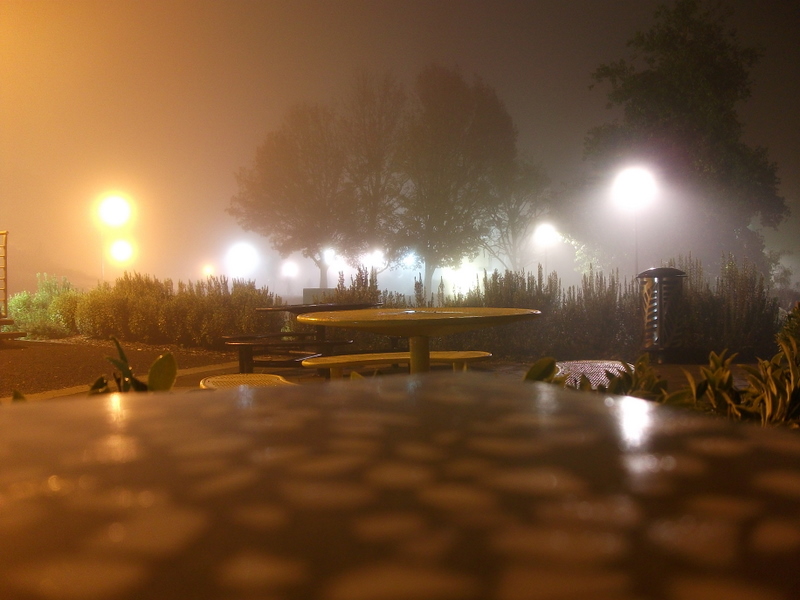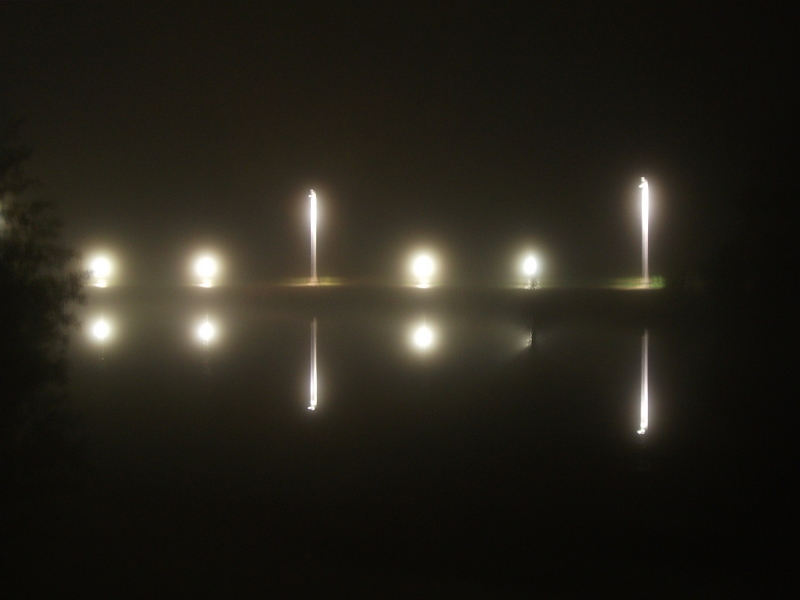 UPDATE June 2011: I took some more fog photos, this time of Hamilton bridges.