Hamilton's Bridges in Fog
Lights have been attached to the Bridge St Bridge, and they look amazing in Hamilton's signature thick fog. The fog's usually pretty thick, but it's even thicker along the banks of the Waikato River, which these bridges cross.
I got a chance to snap some pictures of Bridge St bridge a few nights ago, along with the Fairfield bridge and The Base.
Bridge St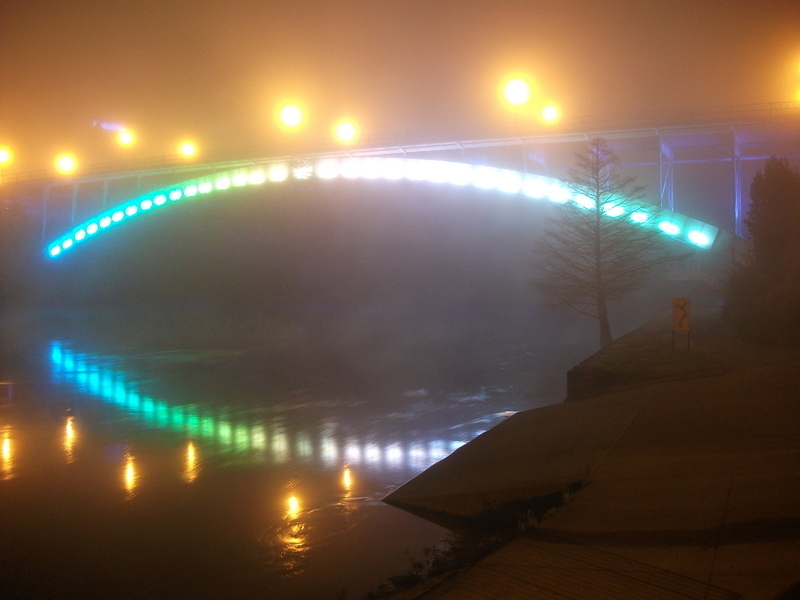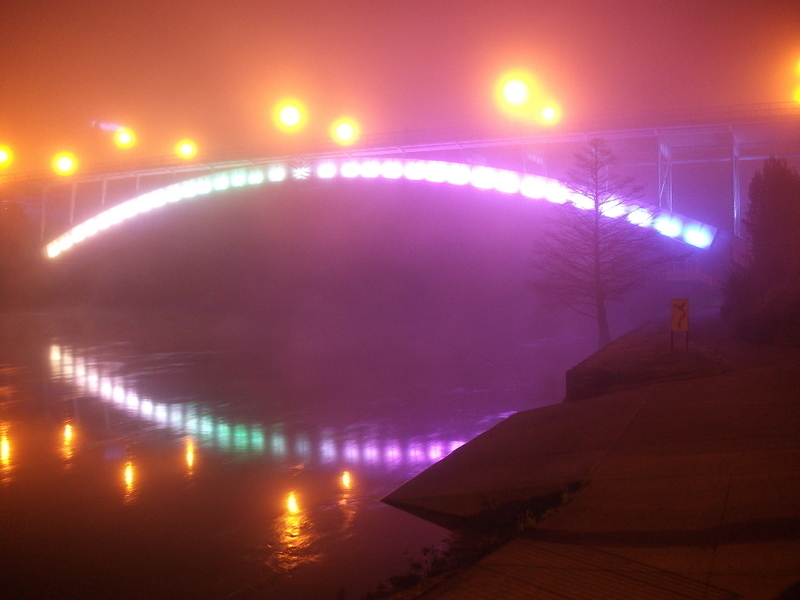 Fairfield Bridge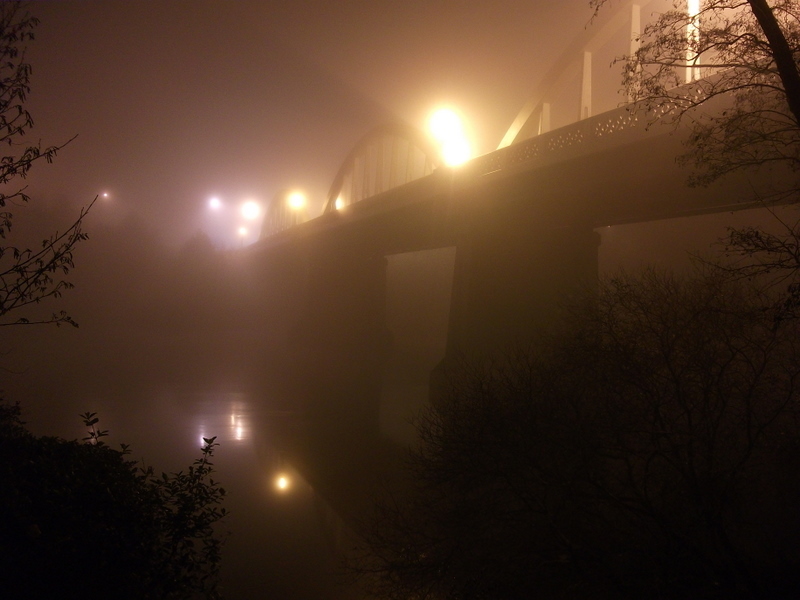 The Base Shopping Centre